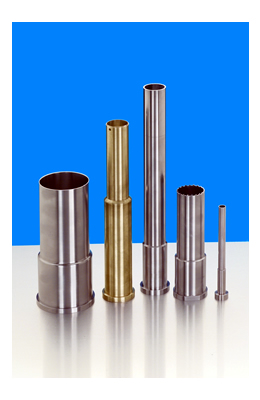 Thin-Walled Ejector Sleeves
Hommer's precision machined thin-walled ejector sleeves will meet your most demanding dimensional requirements, and work smoothly with your mold components to promote long tool life. Whether for healthcare, consumer goods or industrial applications, trust Hommer Tool to provide you with worry-free custom tooling when you need it.
Anti-rotation lugs available
Capable of .0002" T.I.R.
Thin walled sleeves
Lengths to 14"
Please fax your RFQ to 847-394-1257 or email to sales@hommer.com.