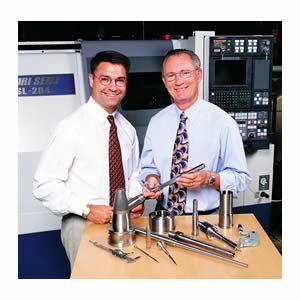 Hommer Tool & Mfg., Inc. was founded in 1983 by Jim Hommer, a mold maker by trade. It was and still is his vision to serve the injection molding industry by offering prompt solutions and impeccable service.  In 1993 his son, JR Hommer, joined the business. Together they have created an expert team dedicated to manufacturing the best quality, custom tooling, made exactly to your specifications and deadlines. Project Managers and Engineers with many years of experience in the mold making industry are available to discuss your needs, including reverse engineering. Skilled and dedicated machinists ensure exact precision in every step of the manufacturing process.
All manufacturing is completed at our state-of-the-art 24,000 square foot facility located in Arlington Heights, Illinois. Precision tolerances, exacting workmanship, and rigorous quality control systems (first piece, in-process, and final inspection) are part of each step in the production process. Every workstation is equipped with Etalon tenth micrometers and Mitutoyo drop indicators. Tolerances as close as 0.0002 inch are effortlessly met. In addition, a bar code tracking system maintains complete traceability for each and every process.
Exceptional service. Impeccable precision. Fast turnarounds...Hommer Tool has built its reputation on start-to-finish quality and unsurpassed on time delivery. We look forward to serving you!
Please fax your RFQ to 847-394-1257 or email to sales@hommer.com.