Cores and Rotating Cores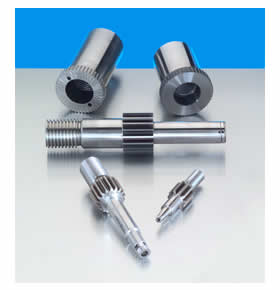 We pride ourselves in our ability to competitively manufacturer cores and rotating cores. Gear hobbing and threading capabilities are available in-house. We can produce your custom unwinding cores to spec and on time. Let us satisfy your rotating core needs, whether they are for closures, healthcare, consumer goods or industrial applications.
With or without lead nut thread
Lengths to 14"
Diameters to 3"
Please fax your RFQ to 847-394-1257 or email to sales@hommer.com.